About Cycling With
Welcome to our video blog: 'Cycling with'. We are on a mission to film 100 inspiring persons on their bikes, while telling us their story. That way, the whole world can see how easy, fun and sexy a bike ride is. We believe that by showing this social side of cycling, bike use will increase and cities will become better places to live in. Join us, and subscribe to our newsletter!
Paddy & Philip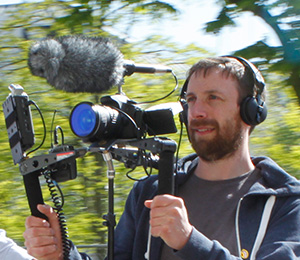 Paddy Cahill is an Irish filmmaker. He is also a cycling advocate. Paddy lives in Dublin, where he and Philip met back in 2012, and decided a series of bike documentaries was the best way to encourage cycling (and to have fun while doing so). Paddy does all the filming on the front carrier of the "film bike", which is quite a balancing act.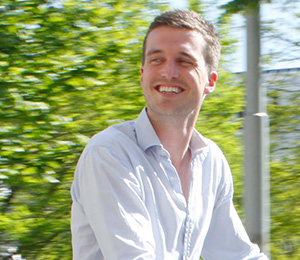 Philip de Roos is a Dutch blogger. He's from Amsterdam, where everyone cycles. When living in Dublin for several years, Philip met Paddy and realised how cycling isn't widespread as it should be. Which is why he decided to set up this blog. Philip does all the pedalling on the "film bike", which is why this blog also keeps him fit.
Dublin
Amsterdam
Why are we doing this?
Today's cities face big problems, like polluted air, obese citizens, and social exclusion. Luckily, there's a simple solution: the bicycle. We believe that if we share stories of inspiring people on bikes, we can encourage cities to take pro-cycling action. So we have embarked on a mission to film 100 'Cycling with… documentaries'. And to show the world how gloriously easy, fun and sexy a bike ride can be.